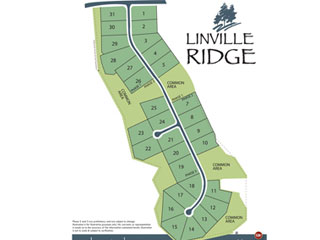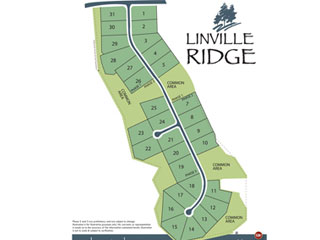 Having a custom home built is an amazing experience. An original design made to suit your wants and needs built brand new just for you and your family. But the whole extraordinary process begins with an important choice: your home site. Greensboro builders, like Don Mills, usually work in certain neighborhoods, and can show you available lots in these subdivisions. You also have the option of finding your own lot and hiring a Greensboro contractor to build on it. However you go about it, there are some important things to consider when choosing the
right lot for your custom home.
Location within the neighborhood. You will need to decide whether you want a lot near the entrance of the neighborhood (more traffic but more convenient), a corner lot (bigger yard, but more landscaping work), or a lot on a cul-de-sac (less traffic, but front yards are often small due to the wedge shape of the lot). Find out what the future plans are for the subdivision so that you will know if further expansion will impact your lot.
Direction the lot and your home will face. The lot itself within the neighborhood may dictate which way your home will face. Facing east means the sun will light up the front of your house in the morning and be shady in the afternoon. Facing west means a shady backyard in the hottest part of the day.
Characteristics of the site itself. Are you looking for a shaded lot with plenty of trees or an open lot with plenty of sun? Do you want a flat lot or one that is graded? Trees can offer cool shade but can also be a hazard in stormy weather and are expensive to remove if necessary. Homes can be built into unevenly graded lots to take advantage of the landscape, but flat ground means more flexible design options.
Lighting. Seriously consider the natural and artificial lighting you will want in your home. The more natural light, the more energy you save. Skylights, large windows, and doors with windows let in natural light that is beneficial to your health.
Don Mills Builders Will Create the Home of your Dreams on your Favorite Lot
Don Mills Inc. will help you find the right lot for your dream home. You can choose your home site first and we will design a home that suits the lot, or you can choose a home design first and a lot can be found that suits the home to be built.
Call Don Mills Builders at (336) 362-1777 to find the right home site for your new home.
https://donmillsbuilders.com/wp-content/uploads/2017/07/linvilleftimg.jpg
240
320
dmbuilders_admin
https://donmillsbuilders.com/wp-content/uploads/2017/08/DonMillsLogo-1.png
dmbuilders_admin
2017-07-12 03:57:38
2017-07-12 04:01:18
Choosing the Right Lot for your Custom Home