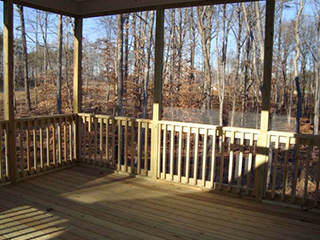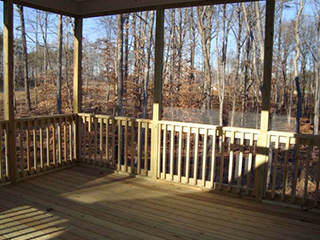 A new home addition can be the next best option to moving into a larger house, offering more living space and a new look with increased functionality. Are you looking for some tips from
expert building contractors in Greensboro?
Don Mills is a premier builder in Greensboro and can ensure your addition project goes smoothly. The following tips can help you get the addition you have dreamed of.
Get Surveyed to Determine Property Lines Before Building
Most homeowners may not be aware there are rules and regulations about adding onto their home. Even if you know precisely where your property line is, you may not know the laws regarding how close your new structure can be to other structures, even if they aren't on your property. Not checking this first could result in a legal order that your new space be torn down.
Talk to Your Neighbors Before Your Builder Begins Work
While this isn't a 'legal' requirement, it is a good step towards ensuring a smooth project and a well-preserved relationship. Talking to your neighbors and giving them a heads up will make them feel valued. Any concerns they may have could be allayed and help keep the peace.
Make a 'Need' List for Your Greensboro Home Addition
A need list is not a list of everything you could dream of, it should actually precede that list. Making a need list will help determine exactly how much your new home addition project will cost, and how much of the additional 'wants' you can afford.
Evaluate Utilities with Your Contractor
One of the biggest mistakes you can make is assuming your existing systems can handle a new addition's demands. Meeting with your builder initially will help you determine if you need to expand your electrical and HVAC systems, which could cost more than you anticipated.
Make a Budget for your New Building Project
Once you finalize your need list and determine if your current systems can handle the new load– determine the cost and if it meets your budget. If you have to remove a few 'wants' to get to your budget, that's ok. Save those updates for a later time and start enjoying a larger living space sooner.
Contact the Premier Building Contractor in Greensboro to Start Your Project Today
Among the building contractors in Greensboro, Don Mills is among the most well-versed in planning and building home additions. Don Mills Builders knows the ins and outs of the unique project of home addition planning and constructing. Call today to get your home addition project off the ground at (336) 362-1777.
https://donmillsbuilders.com/wp-content/uploads/2017/07/ft-img-top-tips.jpg
240
320
dmbuilders_admin
https://donmillsbuilders.com/wp-content/uploads/2017/08/DonMillsLogo-1.png
dmbuilders_admin
2017-07-12 05:18:25
2017-07-12 05:22:25
Top Tips on New Home Addition Construction