Custom Homes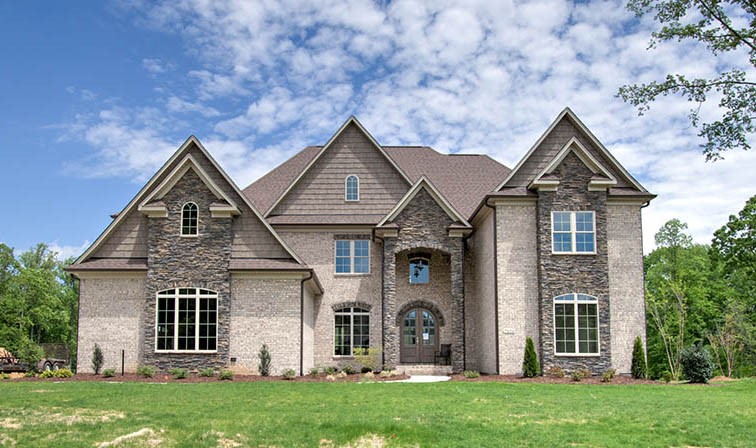 At Don Mills Builders, we know that choosing to build a custom home is one of the biggest decisions our clients will ever make. We also know that planning and building a custom home is a complex process. We can help every step of the way to ensure that the home we build for you is the most accurate reflection of your tastes and your style. After all, you will have a part in every detail of your new dream home, from the floor plan to the doorknobs.
Planning Your Dream Home
Our team has the skills, knowledge, expertise and experience to ensure that your custom home is built with precision, safety and quality in mind. We take pride in considering your budget and helping you to achieve the best results for your resources. As a trustworthy home builder in Greensboro since 1988, our strengths in craftsmanship, and the unique blend of design and functionality have helped homeowners live in the homes of their dreams. We will meet with you to determine the key features and design elements that need to go into the overall custom home build along with the most detailed list of items to include, and complete a comprehensive timeline of important schedules. Your dream home will become a reality through our attention to detail and solid construction. We build in communities that have attractive lots with beautiful views, and we can help you determine the best floor plan for available lots.
Custom Home Building
We strive to make having a custom home built an enjoyable and rewarding experience. Our goal is to make having a Don Mills home a decision you are glad you made every time you pull into your driveway. Using energy efficient materials and proven architecture, we will create a home that fits your family's needs for comfort, design and function. Our emphasis on solid structural integrity means that will use the highest quality materials that are safe and reliable for your custom home in Greensboro NC and surrounding areas. Custom details throughout our homes reflect our commitment to personalizing each home for our individual clients. The quality that goes into our homes is noticeable in the materials used, as well as in the construction of the home and the high level of customer service that is provided to you every step of the homebuilding process.
Designed For Your Lifestyle
It's not just a house; it is an expression of yourself and your family. We will find out how you would like to spend your time indoors and on your property, to create a home that is a perfect match to your needs and vision. This will enable you to enjoy the home to the fullest, and to have everything you need. Outdoor areas will be designed so you can enjoy the views from the best angles, and driveways and walkways will not only be functional, but enhance the overall design of your home and surroundings. Whether you are a single adult, empty nester, single family or a family of multi-generations, our communities and craftsmanship are designed to enhance the environment of your lifestyle. From gourmet kitchens to media rooms, we pay attention to smallest details to make sure that you receive value for every inch of your new home. Your specific requirements combined with esthetic details will create a beautiful home for you and your family to make wonderful memories.
We Can Build Your Dream Home
Let us plan, customize and build your dream home. Contact Don Mills Builders today by completing the form on our Contact Us page, or call 336-362-1777. We will listen to your ideas and create the best home for your budget and family.