Why a Luxury Home is a Great Investment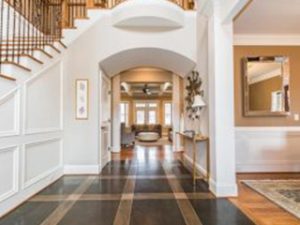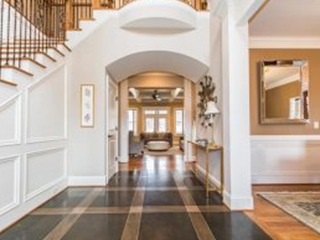 Living in a custom luxury home is a dream for many people. Being able to come home at the end of each day to a space that is finished beautifully and fits the needs of you and your family is a treat, to say the least. With that said, there is another reason to consider building a luxury home – it can be a great long-term investment that may pay off nicely years down the road.
As a luxury home builder in North Carolina, Don Mills has an excellent record of customer satisfaction. Reach out today to learn more about the process of building your dream custom home in Greensboro or the surrounding areas.
Defining a "Great Investment"
There are two ways to look at the idea of an investment when buying a house. The first is probably what you are thinking of right now – the equity you can build over the years that can eventually be turned into cash when you sell. That's a meaningful opportunity and it can be a great way to build wealth – although market conditions are out of your control and will play a role in this math, as well.
The other way your purchase of a luxury home can be considered a great investment is by serving your needs for many years to come. That will mean you don't have to spend the money on another house anytime soon, and you'll wind up getting great value for your money by staying in place. It's the combination of these two kinds of return on investment that makes a luxury home particularly appealing.
It's About Location
You won't be surprised to hear that location is important in real estate – that's a concept that is understood by anyone who's ever purchased a home. With regard to luxury homes, these types of higher end properties are usually in exclusive communities, meaning you'll be in a desirable area of Guilford County that is likely to remain strong in terms of value well into the future. In other words, if you live in a neighborhood that is more desirable to homebuyers, your investment will be solid. Also, you won't be motivated to move anytime soon, because you'll be in a great place surrounded by good neighbors.
Custom Touches Make a Big Difference
If you build a luxury home from the ground up with the help of an experienced custom home builder, like Don Mills, you'll be able to add custom touches throughout the house that allow it to serve your needs perfectly. For example, if you work from home, you might include a particularly large office in the floor plan. Or, if you like to host family dinners, a large dining room and a big patio could be on the priority list. Whatever the case, being able to customize your house will ensure that it suits your requirements and is a great place for you to love over the coming years. And, when the time does come to sell, you should find that plenty of prospective buyers are just as excited about those custom touches as you were.
Working with a proven custom home builder can make the process of creating a new luxury home a pleasure from start to finish. For that, turn to Don Mills and you, like hundreds of homeowners that have come before you, certainly won't be disappointed.
https://donmillsbuilders.com/wp-content/uploads/2017/08/DonMillsLogo-1.png
0
0
Don Mills Builders
https://donmillsbuilders.com/wp-content/uploads/2017/08/DonMillsLogo-1.png
Don Mills Builders
2022-11-19 19:39:09
2022-12-09 19:41:33
Why a Luxury Home is a Great Investment