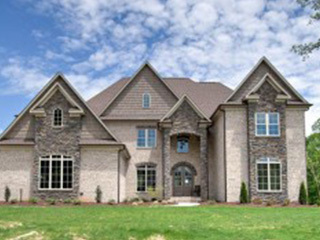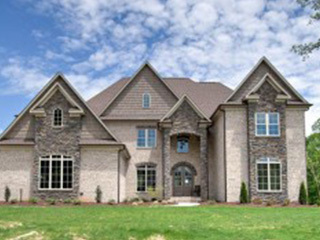 As any custom home builder in Greensboro will tell you right up front, after a certain point in the process, changes become very expensive. You have a much better chance of making your dream home a reality if you do some research beforehand and have a very good idea of what you want before choosing a company to deliver a residence that will bring you joy. Here are some of the most important areas on which to focus.
Choosing the Floor Plan for Your Custom Home in Greensboro
Floor plans are readily available to view online, or in printed books, and this is where you should begin. But even if you think you already have some idea about how many bedrooms and bathrooms you want, or prefer a style or number of floors, start by looking at everything. Because houses that don't suit your requirements may still have features you hadn't thought of. Make a list of all the features you like, you can narrow them down later. The best way to fine a floor plan that will suit you, is to picture going through your daily routines in each house. Imagine both workdays and weekends, looking at the flow.
Collect Photos for Your Dream Custom Home in Greensboro
There are so many decisions to be made when building a house from scratch. Everything from kitchen cabinets and countertops to bathroom and lighting fixtures, and down to the face plates on your light switches. It will save a great deal of time, and increase your chances of getting a house you love, if you already have some idea of the styles you like most, before having to choose amongst the options offered by a custom home builder in Greensboro. So, look online and at décor magazines and start a collection of photos. The exterior style of a house, plus kitchens and bathrooms are of the utmost importance, so pay close attention to those. But you should also have references for flooring and colors, as well as a great many tiny details.
Picking a Neighborhood for Your Custom Home in Greensboro
Before you start driving around, get out a map and plot the places you go most often. A work commute may be of primary importance to most people, but you want to consider extra-curricular activities, as well. If you go to a favorite gym regularly or go to school, these are also considerations. So look at both routes and alternatives. You may find that a different gym near the location you want most for your custom home in Greensboro is a trade-off you're willing to make. Distance might not be the most important factor if there is a good highway and you're schedule does not include normal rush hours.
Don Mills Builders is a premier custom home builder in Greensboro. They offer a wide variety of floorplans, as well as standard and upgrade features to choose from. Call (336) 362-1777 for a free consultation.
https://donmillsbuilders.com/wp-content/uploads/2017/07/ft-img-what-to-do-before.jpg
240
320
dmbuilders_admin
https://donmillsbuilders.com/wp-content/uploads/2017/08/DonMillsLogo-1.png
dmbuilders_admin
2017-07-12 05:53:17
2017-07-12 05:53:17
What to Do BEFORE Building a Custom Home in Greensboro