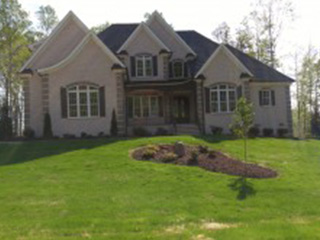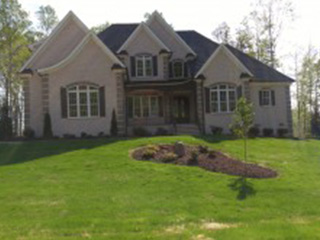 Before you even choose a house plan, you are going to want to put aside up to ten percent of your budget for upgrades. For one thing, when those funds are allocated correctly, they add to the resale value of your home. Even if you plan to stay in your new house forever, these added touches will bring you joy every day. So either way, these are excellent investments to make. But they have to be chosen carefully and executed correctly. Here's what you need to know.
The Almighty Kitchen Adds Value to Greensboro Custom Homes
It has long been known that nowhere will upgrades add value to your new house more than in the kitchen. Just a slightly more upscale range or countertop can make a huge difference in impact. And whether it is for making an impression on potential buyers or enjoying every time you prepare a meal, this is the first place you want to look at options from your custom home builder in Greensboro. The house plan you choose will come with an allowance for all your kitchen furnishings, most of which will probably be quite nice. So it will just be a matter of choosing where to spend a little more.
Ask your Custom Home Builder about Flooring Options
Wood and ceramic tile floors may be slightly more expensive than carpet, but they may end up being more economical in the long run, particularly if you have children and/or pets. Because, as any custom home builder in Greensboro will tell you, it's a lot easier to stain a carpet than it is to damage hard flooring. Given all the advantages, this upgrade may entail no more than installing slightly larger ceramic tile in the kitchen or something unique and lovely in a small area at the front door. If you aren't a particular fan of hardwood flooring everywhere, and would like a little more variety, don't forget that parquet tiles can also offer quite an attractive look. Ask your custom home builder in Greensboro to show you all the flooring samples they offer.
Landscape Your Custom-Built House in Greensboro for Less
Landscaping is probably the least expensive way to add great impact to your new house. Not only is it critical for curb appeal when resale is a consideration, but it makes your residence a joy to return to for the entire time you live there. A custom home builder in Greensboro will include a landscaping allowance that should provide a pleasant backdrop for your house. So it shouldn't cost much more to add maybe just one spectacular item to the front. But don't neglect the back if you have a patio or yard. Whether you will be spending any time back there or are trying to impress buyers who will want to, one more extra special touch, such as a custom deck or patio, will be well worth a relatively small added expense.
Don Mills Builders is one of the premier custom home builders in Greensboro. Quality, honesty, and satisfaction are standard in every house they build. They have a wide variety of floor plans and upgrade features to choose from. Call (336) 362-1777 for a free consultation about building your dream home.
https://donmillsbuilders.com/wp-content/uploads/2017/07/ft-img-pitfalls-to-avoid.jpg
240
320
dmbuilders_admin
https://donmillsbuilders.com/wp-content/uploads/2017/08/DonMillsLogo-1.png
dmbuilders_admin
2017-07-12 05:58:56
2017-07-12 05:58:56
Greensboro Custom Homes: Where to Splurge