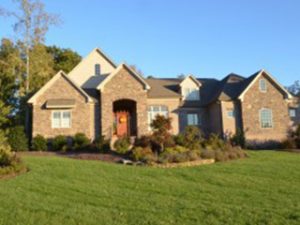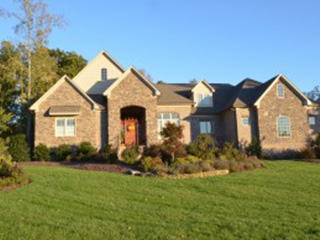 The kids are back in school, the pools are closing up, and the nights are cooling off—just some of the telltale signs that fall is fast approaching. With the change of the season, it's a good idea to do some home maintenance. Make sure your house is ready for colder weather by checking off the items on this checklist.  
Considering a new home? If you've ever thought about building a custom home, fall is a good time to get the process started. Spacious custom home lots in Greensboro are available now in some of the most desirable neighborhoods. When you choose your lot in the fall, you have time to design your home with your builder in the hopes of moving in by the following summer.  
HVAC Maintenance. At the very least, you should replace all of your HVAC filters before switching from air conditioning to heat. But even better, schedule a tune-up from a heating and cooling service. Also, remove any window AC units. 

 

Yard Maintenance. Of course, you've been mowing and weed eating all summer, but when was the last time you trimmed the bushes and cut back the trees? Tree maintenance is especially important before colder weather. Check all of the trees on your property carefully for dead branches and remove any you see, especially those that could land on your roof or your neighbor's. If any trees appear to be dead, consider removing them entirely to prevent accidents. Trim back the live branches away from your roof and gutters.

 

Seal and Insulate. Check weather stripping around doors and windows, seal any cracks or holes where air or pests could get in, and be sure all insulation is sufficient around water pipes and in the attic against the roof. These are good ways to avoid frozen pipes and ice dams on the roof in case of winter weather. 

 

Clean Gutters. Be sure all gutters are free of debris and all drain spouts deposit water far enough away from your home's foundation. 

 

Clear out Dryer Vent. When lint builds up in the dryer vent it can be a serious fire hazard. Cleaning it out periodically is important, so make it a part of your fall home maintenance routine. 

 

Do Repairs Now. If there are some home repairs you've been meaning to get to, especially those on the exterior of your home, now is the time to get them done. Don't put off exterior repairs until the weather becomes too cold to do them. Winter weather will only make matters worse, especially if the problem is a leak. 

 
Spacious Custom Home Lots in Greensboro Available Now
If you think you're ready to start the process of building a custom home, now is the time to get serious about it. There are lots of available custom home lots in Greensboro including lots in some of the most desirable neighborhoods, such as Birkhaven, Linville Ridge, Dawn Acres, Knight's Landing, Jessup Ridge, and more. Call Don Mills Builders to inquire about current availability: (336) 362-1777.
https://donmillsbuilders.com/wp-content/uploads/2017/08/DonMillsLogo-1.png
0
0
Don Mills Blog
https://donmillsbuilders.com/wp-content/uploads/2017/08/DonMillsLogo-1.png
Don Mills Blog
2018-10-19 17:44:09
2019-01-07 17:44:28
Fall Home Maintenance Checklist