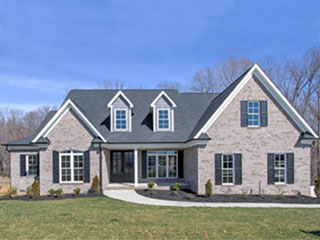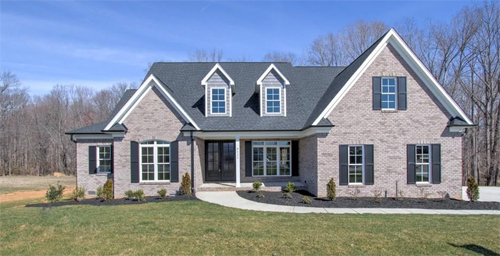 You're sitting at the kitchen table drinking your morning cup of coffee when it suddenly hits you. Retirement is just around the corner and your house that once seemed too small now feels more like an airport hangar. This is a good time to consider downsizing and talking to the right custom home builders in Greensboro, NC, about building a smaller retirement home for you.
The thing is, once the kids have all grown up and gone on with their lives, you really don't need the huge family house. Not only is it expensive to maintain, keeping it cool all summer long and warm in the winter keeps putting a big ding in your bank account. On top of all this, you no longer want to have to deal with keeping it clean. Here are 5 ways you can make the most of downsizing your home once you retire.
Stage Your Home for Sale
If the last time you moved was right before your children were born, chances are good your home is filled with clutter. Time to clean out the junk, make the necessary small repairs, replace old carpets, paint and wallpaper the walls, and generally clean up the whole house. The idea is to ready the house for viewings as you try to sell it. You may find hiring a professional stager will help as they have no personal interest in the things in your home and are likely to help you get rid of more.
Will Downsizing Save You Money?
Just because you are planning to move into a smaller house doesn't necessarily mean doing so will save you money in the long run. In fact, this is one of the most popular misconceptions that come with the idea of downsizing. Depending on your current mortgage payments and other bills, having a new custom home built could end up costing you more money than renovating your current home and improving its overall energy efficiency.
Move to the Right Neighborhood
This also follows along the same lines as not saving any money having a new home built. Choose your custom home lot very carefully. Look for areas where costs like utilities, taxes, and so forth are equal to or less than your current ones. This is a great way to lock in long-term savings. Try to avoid areas where these costs are higher, even if the cost of building or buying your next home is a little less.
Get Rid of Stuff
As stated above, if you have been living in your home for a number of years, you have probably collected enough stuff for several garage sales. The last thing you want to do is take all of this stuff with you to your new home and clutter it up. Try eBay, Craigslist, and of course garage sales to get rid of it all. Anything that doesn't sell can be donated, recycled, or sent to the landfill. Not only will this save you money on the cost of hiring a moving company, but you could end up with a tidy sum in your pocket that can be added to your retirement fund or used as part of the down payment on your new home.
To learn more about downsizing your home after retirement, contact the experts at Don Mills Builders. They can be reached at (336) 362-1777 and can help you with this and with designing and building your new retirement home.
https://donmillsbuilders.com/wp-content/uploads/2017/07/blog-image.jpg
240
320
dmbuilders_admin
https://donmillsbuilders.com/wp-content/uploads/2017/08/DonMillsLogo-1.png
dmbuilders_admin
2017-07-11 04:06:39
2017-07-11 05:35:09
How to Downsize Your Home After Retiring