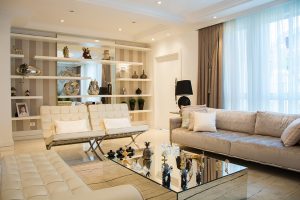 Are you planning to build a custom home in 2021? As with any new year, there are new home decor trends that are must haves for your home. Create a home that's on the cutting edge of the 2021 decor scene for custom homes in Summerfield.
Major themes in home decor for 2021 include luxury and comfort. After spending so much time at home in 2020, homeowners are realizing the importance of modern conveniences and personalized spaces. Try including some of these design trends in your new home.
Living Greenery and Indoor Herbs
Spending so much time indoors helped us realize we need fresh air more than ever. Expect to see a lot of indoor plants in 2021. Greenery helps to make indoor spaces seem bright and fresh. Indoor herb gardens are another way to bring in the freshness of the outdoors, and since we're all cooking at home a bit more, make good use of the variety of flavors.
Bidets
Let's be honest, the toilet paper shortage made everyone a bit uncomfortable last year. As a result, people are requesting bidets more than ever in custom home bathrooms. You may start to see these as a common household fixture in 2021 and into the future.
Smart Lighting Concepts
Working and learning from home made many families reconsider their home lighting concepts. Replacing bulbs with brighter, more efficient LEDs is a start. But smart lighting can be controlled through a remote, a handheld device like your phone, or even voice controlled.
Durable, Bold Fabrics
Another realization we made in 2020 is that when spending more time at home, we need durable fabrics that will hold up to the rigors of daily life. Bold colors and patterns are also more resilient to the wear and tear of kids and pets. Homes in 2021 will be life proof.
Patterned Floors
Bolder patterns on floors are coming back, especially in bathrooms. You can expect to see diamond patterns in tile from black and white to a variety of colors. Patterns are even being painted onto wood floors to give them a bold, 3 dimensional look.
Dark Earth Tones
It may seem counterintuitive to decorate our homes with dark colors when we're cooped up inside, but deep earth tones are very soothing and rich, making indoor spaces feel more comfortable and inviting. Bright colors are not as easy on the eyes when you're looking at them 24 hours a day, 7 days a week, so don't be afraid to use a darker color palate.
Transitional Rooms
This may be the biggest trend for 2021. We had to transform the rooms in our homes to incorporate all of the things we suddenly needed to do at home. Bedrooms double as offices, dining rooms became classrooms, kitchens became science labs, and living rooms became home gyms. In the future, home design will involve reinventing spaces so that they are multi-functional.
Don Mills Builders Keeps Up With the Latest Design Trends
If you're looking into custom homes in Summerfield, Don Mills Builders is watching home decor trends to ensure we can offer you the most popular new ideas.
Call (336) 362-1777 or request a consultation.
https://donmillsbuilders.com/wp-content/uploads/2017/08/DonMillsLogo-1.png
0
0
Don Mills Builders
https://donmillsbuilders.com/wp-content/uploads/2017/08/DonMillsLogo-1.png
Don Mills Builders
2021-01-02 12:39:35
2021-04-12 12:41:09
Home Decor Trends for 2021