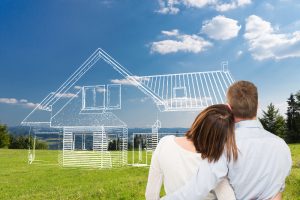 The dream of building a custom home is so appealing because you get to add exactly the right features to make sure the house serves your family and friends for years to come. Unlike a mass-produced design, a custom home is tailored to your desires. So, what kinds of features should you consider? This point will highlight some intriguing ideas for your upcoming project.
Among the many homebuilders in NC, Don Mills stands out as a great choice for buyers seeking a custom, upscale experience. Contact Don Mills Builders today to learn more about making your dream home a reality.
Consider a Home Gym
If you are building a home from scratch and can include all of the design elements you desire, think about going with a home gym as one of your key elements. How does this make your life easier? It's simple – instead of getting into your car to head to a local gym every time you want some exercise, you can just walk to your workout room and get started.
This is an added convenience that can save you time and also make it more likely that you'll keep up with an exercise routine. By thinking about this feature from the start, you can design the home gym intentionally, rather than trying to turn another room into a gym at a later date. Features like tougher flooring and soundproofed walls will make your gym a great place to spend time.
Smart Home Features
The popularity of smart home technology has been exploding in recent years, and building a custom home is the perfect time to integrate many of these technologies into a central system. Your HVAC system is a great place to start, as it's relatively simple to set up smart technology to control heating and cooling.
Another helpful smart home feature is smart locks for all of your doors. Instead of always having to keep a key on hand and having to make sure everyone you want to give access to the home has a key, you can control your doors remotely with smart locks.
Open-Concept Living Space
The trend of designing homes with large open spaces is not going anywhere anytime soon, and for good reason. By opening up the floor plan and limiting the number of walls in the living area of the home, it will be easier to move around even when a large group has gathered.
Many people like an open design because of how it feels, and that's a great part of the appeal, but it's also nice to have flexibility in how you design your space with furniture. When more walls are used to divide up the space, you only have one or two options in a room for how the furniture can be laid out. By opening everything up, the sky is the limit, and you might find that your home will evolve over time based on the changing needs of your family.
https://donmillsbuilders.com/wp-content/uploads/2017/08/DonMillsLogo-1.png
0
0
Don Mills Builders
https://donmillsbuilders.com/wp-content/uploads/2017/08/DonMillsLogo-1.png
Don Mills Builders
2020-12-04 12:37:27
2021-04-12 12:38:58
Things to Include in Your Custom Home to Make Life Easier