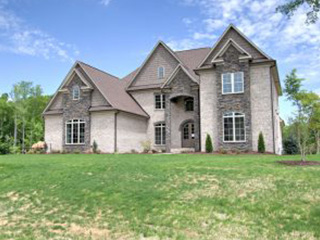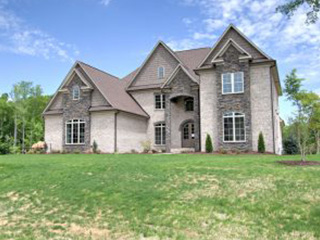 One of the most important decisions parents can make is choosing which home and neighborhood they would like to live in. Fortunately, Don Mills Builders has
numerous custom home lots in Greensboro and surrounding areas
to choose from.
Here are six tips for creating the ideal home for you and your kids:
Make sure the home is located in a favorable area with little crime. Often times, homeowners are so enamored with a house they forget to research whether the area is safe. This includes checking the neighborhood crime statistics to make sure your children are safe.

If you already have a floor plan chosen, then of course the price will be a factor. There may be some alterations necessary to make your favorite features work within your budget.

Check the quality of the schools in the area. One of the most important aspects of your children's development is the education they receive. Thus, it is of the utmost importance to verify the schools in the area have a rigorous curriculum and a high standard of excellence to ensure your child receives nothing but the best education.
Look to see that there is a recreational area or nearby park space. Children need to have fun, right? Make sure your custom home lot in Greensboro or the surrounding region is located in an area where your children will have plenty of opportunities to enjoy themselves outside and participate in safe and fun activities.
There are other children. Sometimes homeowners are surprised to find that what looks like a very kid friendly neighborhood is actually full of empty nesters. You want to make sure your child is able to enjoy the company of other kids close to their age. Look at the demographics of the area and speak with your builder.
Ask your child what they think about the area you're moving to. Children are almost never informed about a location or asked to give their candid opinion. While children do not often move the needle in these situations, it is always good to seek their feedback. It also helps with the "buy-in" that is so necessary for a child to get the most out of a new neighborhood.
Evaluate whether you feel the town is a good fit for children of all ages. Your children will not be the same age forever. If they are toddlers now, ask yourself if the area will also be good to raise a teenager in one day.
Don Mills Builders has decades of experience in creating homes for triad residents. The process begins with a consultation so that the Don Mills team can find out exactly what you are looking for and prioritize your needs.
https://donmillsbuilders.com/wp-content/uploads/2017/07/ft-img-6-secrets.jpg
240
320
dmbuilders_admin
https://donmillsbuilders.com/wp-content/uploads/2017/08/DonMillsLogo-1.png
dmbuilders_admin
2017-07-12 02:41:27
2017-07-12 02:59:49
6 Secrets to Creating the Ideal Home in Which to Raise Your Kids