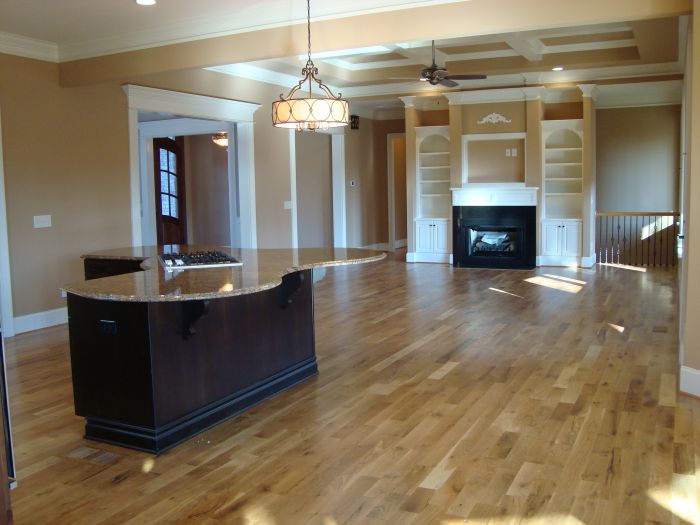 Building a custom home is a huge undertaking. You'll spend significant time and money on this endeavor, so you want to be sure you find the right home builders in Greensboro to work with. But how can you find the best home builder for you? To find one that is the right fit, consider these 5 tips for evaluating home builders. 
1. Ask for Recommendations
There's no better way to find a reliable home builder than to ask a trusted friend or relative for recommendations from their own experience. If they had a positive experience, you will most likely have a similar experience. Homebuilders in Greensboro rely on their reputation to be successful and continue to gain clients. 
2. Read Reviews
Online reviews on reputable websites are usually a pretty good indication of the caliber of a business. Use multiple sites that contain reviews, in order to compare. 
3. Make Sure Personalities are Compatible
When you meet with a home builder, get a feel for their personality and make sure yours will work with theirs. Building a custom home is a long, involved process so you'll want to make sure you're working with someone you like, understand, and can communicate effectively with. If you prefer to text or email, don't work with a builder who only makes phone calls. If you prefer discussing things over the phone, don't choose a builder who mostly uses email. 
4. Request References (and call them).
Every builder should be able to provide references of customers they have built homes for before who can vouch for their craftsmanship and customer service. Ask for those references and be sure to actually call them, not just read the review they provided. Ask questions that may not be obvious from meeting the builder just once during your initial consultation. 
5. Research the Subcontractors They Use
This is one item that is often overlooked. You may or may not be aware of the fact that many builders hire subcontractors to complete certain aspects of the home building process, such as HVAC, plumbing, or landscaping. Ask your builder for a list of subcontractors they work with and research them as well as the builder. 
Quality. Honesty. Trust. Satisfaction. 
These are the cornerstones of a superior homebuilder and what you should consider when evaluating home builders. When you research Don Mills Builders, you'll find that these words truly describe his work. When you meet Don Mills and his wife Annette, you'll know for sure why so many satisfied customers have chosen to work with them to build their dream home. Don's craftsmanship combined with Annette's design expertise creates beautiful, top-quality homes. 
Call (336) 362-1777 today to schedule a free consultation or request a free quote. 
https://donmillsbuilders.com/wp-content/uploads/2017/08/DonMillsLogo-1.png
0
0
Don Mills Blog
https://donmillsbuilders.com/wp-content/uploads/2017/08/DonMillsLogo-1.png
Don Mills Blog
2020-02-14 19:02:27
2020-02-24 14:21:15
5 Tips for Evaluating Home Builders