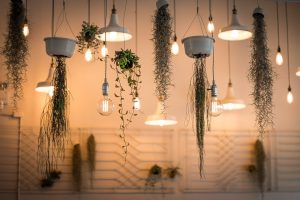 When choosing options for your custom home, lighting is one of the most important decisions. Lighting makes a big impact on the style and atmosphere of your home. If you want lighting that will stand out and impress your guests while illuminating your home in a way that is also functional, consider these light fixtures. Share your favorites with your custom home builder in Greensboro and incorporate them into your home design.  
Pendant Lighting. One of the most luxurious of lighting options, pendant lights are stylish and modern. They typically consist of a globe-shaped light on the end of a long, thin rod or chain. Larger pendant lights can hang alone or in a series of 2 or 3, while smaller pendants lights can be clustered together at different lengths to create a chandelier. You'll find these lights in kitchens, dining rooms, and foyers.  
Wall Sconces. Lighting that is wall-mounted rather than ceiling-mounted offers a unique style to any room. Wall sconces placed strategically around a room can offer mood lighting that illuminates larger spaces like living rooms or dining rooms. Thinking of including a media or theater room in your new custom home? Wall sconces with dimming switches can create an authentic cinema ambiance.  
Track Lighting. As a concept, track lighting is nothing new. But new styles and designs redefine this lighting concept again and again. Track lighting refers to a series of lights arranged in a row. They can be recessed lights, pendant lights, or other styles.  
Retro Light Fixtures. Retro can refer to new light fixtures that are designed to look like styles from the past as well as old light fixtures that have been refurbished. Whichever way you decide to go, it seems almost every design element comes back into style at some point, but with a new twist on the old concept. The same is true for fashion and interior design, including lighting concepts.  
Chandeliers in Bathrooms. You expect to see elaborate chandeliers in foyers and dining rooms, but they are becoming more common in bathrooms in recent years. Luxurious bathrooms are designed as peaceful havens to escape the stress of the day, and a chandelier above a large soaking tub creates a beautiful, relaxing atmosphere. 
Theme Lighting. If the home or one particular room has a theme, consider lighting that complements that. For example, in a beach house choose light fixtures made of shells or sea glass. If you have a log cabin-style home, consider rustic lighting like railroad lanterns or natural wood fixtures. Lighting should match the overall style of the home.  
Find a Custom Home Builder in Greensboro that has an Eye for Lighting Concepts
When it comes time to choose a custom home builder in Greensboro, it's important to find one with a knack for designing lighting concepts. Illuminating your home is one of the most crucial elements of home design. You want to be sure your home's lighting creates the atmosphere and style you want while sufficiently brightening all rooms for their necessary function. Don Mills combines your ideas and many years of experience to create a lighting concept that allows your home to shine. Call (336) 362-1777 to set up a free consultation.
https://donmillsbuilders.com/wp-content/uploads/2017/08/DonMillsLogo-1.png
0
0
Don Mills Blog
https://donmillsbuilders.com/wp-content/uploads/2017/08/DonMillsLogo-1.png
Don Mills Blog
2018-11-30 17:45:45
2019-01-07 17:46:01
Lighting Options that Make the Most Impact