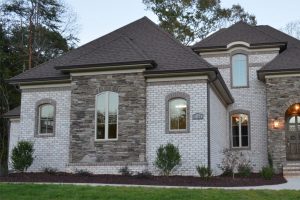 Thinking of building a custom home? There's nothing quite like having a home built from the ground up just for you and having the opportunity to incorporate your own personal style. But what if you're not sure what your own personal style is exactly? Somewhere between looking for custom home lots in Greensboro and choosing a builder, you'll need to get an idea of the style you're looking for before the design process begins.  
Start by asking yourself a few questions: 
Where have you seen styles you like lately? 

 

Which is more important to you, looks or function?

 

Do you tend to choose modern or classic pieces? 

 
These questions will go a long way toward helping you discover your personal home design style.  
Consider Some Common Style Themes 
It may help to have some examples of styles that are often found in home décor. It's ok to mix and match pieces from different styles, as long everything works well together.  
Traditional. Just as it sounds, traditional style includes familiar patterns, colors, and textures that have been used for centuries. Many people find the familiarity comforting, and new variations of old favorites offer a fresh look.

 
Modern/Contemporary. Function over fancy is the mantra of both contemporary mid-century modern décor. Sleek, simple designs in neutral colors simply say less is more. Think of the 1960s for modern. Contemporary is basically mid-century modern turned now. 

 

Rustic. Think log cabin or farmhouse style here. Wooden beams reclaimed farm tools made into art, and earth tones create a homey atmosphere. 

 

Transitional. A melding of traditional and modern, where the comforts of traditional design are incorporated in much more functional ways with modern accents. You'll see plush items paired with sleek, geometric accents.

 

Coastal. A popular choice in the southeastern states as it is reminiscent of the Atlantic Coast. Light and bright colors, nautical designs, wood painted white, and hints of the sea are common elements of coastal style. 

 

Bohemian. A mix of new and vintage items, often globally inspired by souvenirs from travels, Bohemian style is very relaxed and care-free. Non-traditional seating such as floor pillows and soft rugs is common.

 
French Country. A highly luxurious look, French Country is popular in high-end custom homes, especially in the southeast. Warm tones, ornamental wood, with a bit of farmhouse inspiration, this classic look never goes out of style. 

 
These are just a few examples of interior design styles that may offer you inspiration for designing your own custom home. 
Watch your Style Come to Life in your Own Don Mills Custom Home
When you design a home with Don Mills Builders, your own personal style can truly shine. Once you get a sense of your preferred theme for décor, Don Mills can help you get started building your dream home. Choose from ready-to-build custom home lots in Greensboro in some of the best up-and-coming neighborhoods and watch your ideas turn into a beautifully styled home. Call (336) 362-1777 to get started.
https://donmillsbuilders.com/wp-content/uploads/2017/08/DonMillsLogo-1.png
0
0
Don Mills Blog
https://donmillsbuilders.com/wp-content/uploads/2017/08/DonMillsLogo-1.png
Don Mills Blog
2018-11-09 17:44:37
2019-01-07 17:45:36
How to Determine your Design Style