Building a custom home is a highly satisfying endeavor. Rather than looking at existing homes and trying to find one you like, you can have one custom-built to have everything you want. When it comes to what you want, it is best to prioritize the features you want to include in your home design. There are also some tried and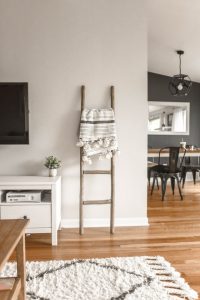 true home features that add resale value to your home. When homebuyers search for Oak Ridge homes for sale, there are certain things they will be looking for above others. Here are some of those things that are worth including or at least spending some extra time and money on when you build.
Kitchen
You may have heard this before, that when you sell your home, you're really selling your kitchen. It's that important. Take the time to design a grand kitchen with plenty of space and top-quality materials and appliances. Space is probably the biggest consideration because other features are easier to renovate if a future buyer wants to incorporate their own style.
Windows
Spend some extra time designing the windows. Natural light is a big priority for homebuyers as well as well-insulated windows. Include bay windows, picture windows, floor to ceiling windows, and/or other types that let in plenty of light and showcase the surrounding views.
Floors
Don't skimp on the flooring material. One of the best ways to add value to your home design is to include hardwood floors, stone floors, and other quality materials. Vinyl is a durable option that offers a hardwood look with lower maintenance. You could even consider some unique alternative floor materials such as bamboo or cork.
Bathrooms
Luxurious bathrooms are another attractive quality in a home. Incorporate high-quality materials and posh features that make bathrooms feel like spas. Be sure to include plenty of bathrooms as well as en suite bathrooms (a bathroom that is only accessible by one bedroom).
Open Concept Floor Plan
The open concept floor plan is still a highly desired home layout. Many families prefer the spacious feel that it offers as well as the feeling of family togetherness that it fosters. It is also very accessible to make aging in place easier.
Energy Efficiency
Many homebuyers are looking for an efficient or "green" home when they look for Oak Ridge homes for sale. They want appliances and lighting to use minimal energy and for materials to be made from sustainable sources. Whether you're earth-conscious or you're interested in saving money on your monthly energy bill, this is a worthwhile consideration.
Smart Features
Smart homes are becoming increasingly common. Consider making the entire home controllable through your smartphone or other devices. Smart home controls can incorporate heating and cooling, plumbing, appliances, and technology.
Outdoor Spaces
With all the indoor design planning, don't forget the outside. Outdoor enjoyment and entertainment is another priority for homebuyers. Take the time to design an elaborate backyard space for family and friends to gather.
Get More Value in Your Home with Don Mills Builders
If you're looking for a builder who can help you get the most value in a custom home, build with Don Mills Builders. Don Mills has decades of experience working with customers and knows what they're looking for in a home. A Don Mills original will be highly sought after by future buyers looking for Oak Ridge homes for sale in years to come.
Call (336) 362-1777 today to schedule a consultation or request a quote.
https://donmillsbuilders.com/wp-content/uploads/2017/08/DonMillsLogo-1.png
0
0
dmbuilders_admin
https://donmillsbuilders.com/wp-content/uploads/2017/08/DonMillsLogo-1.png
dmbuilders_admin
2020-09-18 16:59:51
2020-10-09 20:58:02
What's it Worth to You? How to Add Value to Your Home