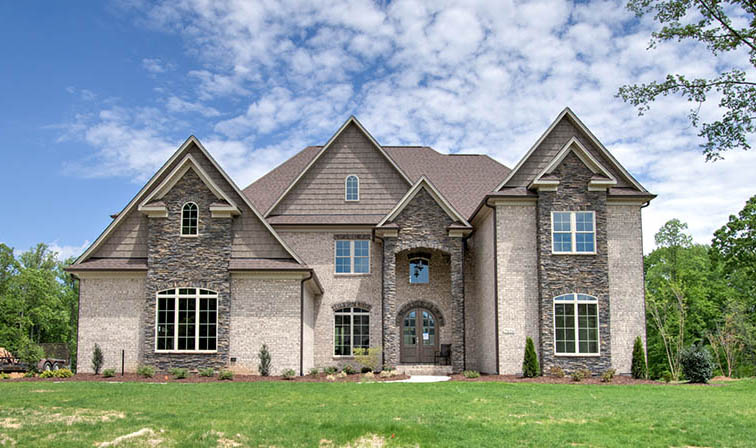 Are you trying to decide whether to buy or build your next home? Debating the pros and cons of getting a custom home versus purchasing one that is already complete? Consider the benefits of building a custom home in Greensboro with the elite team at Don Mills Builders.
Here are just a few of the many reasons for you to follow your dream of building a custom home.
You get what you actually want. This is probably the most obvious reason to build your next home, but it is also the most important. By building your own home, you get 'behind the wheel,' so to speak, and make the executive calls on design features and amenities.  No other home will be exactly like yours so it is truly unique to you.
You can create value within your home. Often, there are little additions you can build into a custom home that you would not be able to do with an existing property. This will allow you to increase its inherent value. This will be very useful to you as a homeowner should you choose to move or sell the property in the future.
The value of real estate is increasing. The big recession in 2009 caused a major economic downturn that lasted several years. However, one of the benefits of the recession was that once the real estate market recovered, homes were due for a big boost economically. A great reason to move forward with building your custom home now is the fact you will almost definitely see an increase on the value of your property in the near future.
Ownership is on the decline in the U.S. At this point in time, we are seeing an unfortunate trend and phenomenon where home ownership and general ownership are on a steep decline. More and more families are opting to rent versus purchasing a home, which puts the renter at a substantial disadvantage and provides some level of insecurity regarding how they will be able to build equity in the future.
Greater Energy Standards. Energy efficiency and saving technologies have increased greatly from year to year over the last decade. Therefore, homes built even just three or four years ago will not have the same quality of energy saving efficiency that a new home will have. By building a custom home in Greensboro with Don Mills Builders, prospective homeowners can ensure they are including features which will lead to greater savings down the road, as well as make the house a great investment.
Don Mills Builders provides numerous locations and floorplans for those wishing to build a custom home in Greensboro and the surrounding area.  Don Mills Builders has decades of experience in the industry and is known for providing quality craftmanship with the most desired features and designs.  The results are amazing homes in which a family can create a lifetime of memories.  The team at Don Mills will ensure the home is designed to meet your particular needs and be one you will be proud of for years to come.
https://donmillsbuilders.com/wp-content/uploads/2017/08/DonMillsLogo-1.png
0
0
Don Mills Blog
https://donmillsbuilders.com/wp-content/uploads/2017/08/DonMillsLogo-1.png
Don Mills Blog
2018-04-18 21:39:59
2019-02-08 15:19:30
5 Top Reasons to Build Your Next Home