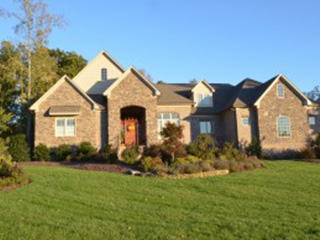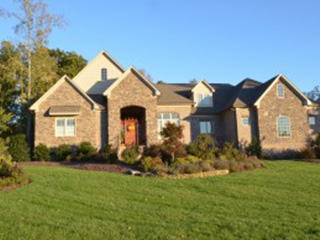 Custom home building is an exciting and rewarding process. But for most, it is also a journey that begins in uncharted territory. It can be confusing, overwhelming, and many don't know where to start. When beginning your search for the best home builders in Greensboro, equip yourself with tips from people who have done it before you to make your task simpler and more enjoyable. Outlining the to-do's will create focal points while naturally highlighting the don'ts.
The Dos
You'll notice a common theme of your to-do list; and that is research. Just as you're doing now; researching provides you with the education and expectations to prepare you for a successful project.
Do your own planning first: Devising a plan of the type of home, its materials, style, and layout you want are important precursors that may impact your choice of home builder. Take your time and create a journal of your desires until a solid plan is carved out. Once you have a solid plan, then you can start researching home builders who can deliver it.
Do research builders: There are many builders to choose from. Distinguishing the best home builders in Greensboro from average ones will help you find the right builder with the skills and experience you need to guide you through the complex process of building a custom home. Visiting their websites, jobsites, model homes, and searching for any complaints online about them will help narrow down your selection.
Do ask experts: After researching and narrowing down a selection of contractors, also ask industry affiliates for their opinions on your contractors. Real estate agents, sub-contractors, and even inspectors can help you reduce your list to the top selections.
Do research numerous layouts for your home: Researching layouts is important. These are the plans for how functional and aesthetically pleasing your home will be. Play around with several layouts. If you change the kitchen, see how that will impact your dining area or other adjacent area. This is your custom home, so make it yours.
Now that you know the dos, guessing the don'ts is easy:
Don't start without a plan
Don't rush the planning stage
Don't go with the first home builder.
Don't settle for layouts
Now that you have a plan for beginning the process of finding the best home builders in Greensboro, keep the momentum going; there's a lot more to learn about the process of building Greensboro custom homes.
Choose one of the best home builders in Greensboro
When choosing Don Mills to build Greensboro custom homes, you're choosing one of the best home builders in Greensboro. Since 1988 Don Mills has had a reputation of being one of the finest in the industry. Let Don Mills Builders answer your questions and walk you through how you can easily become a custom home owner.
Discover one of Greensboro's best home builders today by completing the contact form here, or calling (336) 362-1777.
https://donmillsbuilders.com/wp-content/uploads/2017/07/ft-img-dos-dont.jpg
240
320
dmbuilders_admin
https://donmillsbuilders.com/wp-content/uploads/2017/08/DonMillsLogo-1.png
dmbuilders_admin
2017-07-12 05:40:05
2017-08-16 15:55:08
The Dos and Don'ts of Custom Home Building