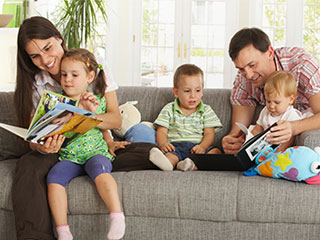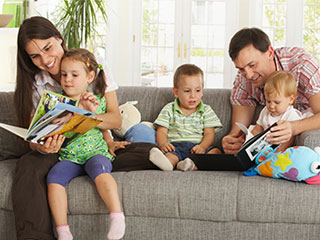 Once you make the decision to have a custom home built, it is then time to decide who you want to build it. This is the most important decision you will make in the home building process. Choosing the right home builder in Greensboro will set the tone for the entire project. You want to build your dream home and you want to make sure it is done right.Not sure what to look for in a builder? Consider the following list of criteria to help you narrow it down.
Experience. You want to hire a builder who has plenty of experience building homes in the area that fit the style, size, and price range you are considering. The more experience the better, but don't necessarily discount newer contractors as long as they have previous experience working for an established building company.
Licensed. Be sure to choose a licensed contractor that has completed the necessary education to be fully skilled in home building. When you hire a licensed builder you can count on quality craftsmanship and a structurally sound home.
Warranty. Make sure the builder offers warranties on the structure itself as well as on appliances inside the home. A reputable builder should always guarantee their work, and warranties are a way to be sure that if anything does go wrong, it will be fixed at no cost to you.
Price range. Decide what your budget is for a new home and find a builder who mostly builds homes in that price range. That way you are more likely to be able to stay within your budget
Design. Consider the design you are interested in. Make sure the builder has experience building homes in that style and design. Browse the builder's photo gallery on their website to get a feel for the look of typical homes built by the contractor.
Once you have narrowed your search to just a few home builders in Greensboro, here are the next steps to help you make the final decision:
Tour some Greensboro, NC homes that exhibit the work this builder has done both recently and in the past. Look for quality craftsmanship as you tour these homes. Pay attention to detail and ask questions.
Ask for references. Talk to previous customers about their experience using this builder. There's no better way to get a feel for the customer service you are likely to experience.
By this time you should have a pretty good idea which home builders in Greensboro are right for you.
Don Mills Builders in Greensboro custom-builds luxury homes
When it comes to Greensboro, NC homes, Don Mills Builders custom-designs luxurious homes that are of the highest quality craftsmanship. When you are ready to build your dream home, Don Mills Builders will make your dreams a reality. Don Mills is a licensed contractor with the experience necessary to build long-lasting homes with great resale value. Browse our portfolio photo gallery of homes we have built in the triad and call us today (336) 662-9299.
https://donmillsbuilders.com/wp-content/uploads/2017/07/ft-img-how-to.jpg
240
320
dmbuilders_admin
https://donmillsbuilders.com/wp-content/uploads/2017/08/DonMillsLogo-1.png
dmbuilders_admin
2017-07-12 06:01:01
2017-12-15 21:21:17
How to Choose the Right Home Builders in Greensboro