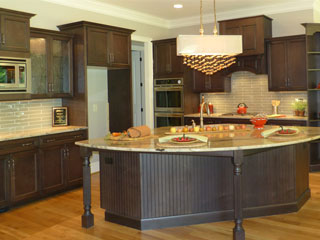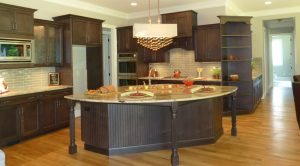 So you've decided to have a new custom home built. Good for you! You will have the home of your dreams to enjoy for years to come. But first you must find a trustworthy custom home builder in the area to bring your dreams to life. There are so many general contractors and home builders in Greensboro, NC. How do you choose one? One option is to look for a builder who is a member of the Greensboro Builders Association. To become a member and maintain membership, a builder has to have an NC General Contractor's License, adhere to a specific code of ethics, uphold the mission statement, and participate in community service. This requires a certain level of commitment that distinguishes a builder from all others. When you choose a member of the Greensboro Builders Association, you can expect quality.
Custom homes are truly original
When you decide to have a custom home built, you are allowing yourself the freedom to choose every aspect, every detail, and every feature of your new home. There are builders out there that build spec homes, where customers have a choice of a few different floor plans and features. But most of the homes are the same, just different colors. When you custom design a home, you need a builder with the knowledge and experience to create your dream home within the boundaries of sound structure and integrity. You need a builder you can trust to design and build a home that will last, while incorporating your ideas. A member of the Greensboro Builders Association will build your home with quality craftsmanship, while still incorporating your wishes.
Greensboro Builders Associate Code of Ethics (from the GBA Web site):
"The membership of the Greensboro Builders Association shall be limited to persons and firms who shall subscribe to and pledge allegiance to the following Code of Ethics:
Our paramount responsibility is to our customers, our community and our country.
Honesty is our guiding business policy.
High standards of health, safety and sanitation shall be built into every home.
Members shall deal fairly with their respective employees, trade contractors, suppliers and customers.
As members of a progressive industry, we encourage research to develop new materials, new building techniques, new building equipment and improved methods of home financing, to the end that every home purchaser may get the greatest value possible for every dollar.
All sound legislative proposals effecting our industry and the people we serve shall have our informed and vigorous support.
We hold inviolate the free enterprise system and the American Way of Life. We pledge our support to our associates, our local, state and national associations and all related industries concerned with the preservation of legitimate rights and freedoms.
We assume these responsibilities freely and solemnly, mindful that they are part of our obligation as members of the Greensboro Builders Association, the North Carolina Home Builders Association, and the National Association of Home Builders."
(Greensboro Homebuilders Association: http://greensborobuilders.org/about/code-of-ethics/)
Don Mills Builders Inc. is a custom home builder you can trust
Don Mills is not only a member of the Greensboro Builders Association, he is the second vice president. He believes that a builder should be honest and up front when it comes to working with customers. His Greensboro new homes are built with high quality and top safety and health standards. He will listen to you and design your home to fulfill your dreams. To get started contact us here or call (336) 662-9299.
For more information about the Greensboro Homebuilders Association: http://greensborobuilders.org/about
https://donmillsbuilders.com/wp-content/uploads/2017/07/ft-img-home-builders.jpg
240
320
dmbuilders_admin
https://donmillsbuilders.com/wp-content/uploads/2017/08/DonMillsLogo-1.png
dmbuilders_admin
2017-07-12 06:48:33
2017-12-15 21:22:37
Home Builders in Greensboro, NC: What to Look for