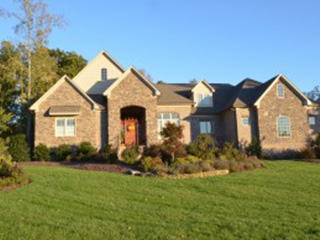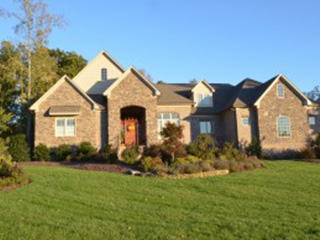 The kitchen is regarded as the 'heart of the home' and for good reason. It often serves as the gathering place for the entire family. More than a place to prepare meals and dine together, the kitchen is also a place where guests gather; family schedules are discussed and planned, or even where homework is completed. All of these reasons are why designing a kitchen is a vital step when building a new home in North Carolina. This is why properly designing your kitchen is a vital step when building
new homes in North Carolina
. Integrate these tips when planning your kitchen for a space that is practical and easy to work and live.
You Can Never Have Too Much Kitchen Storage Space
When designing your new kitchen, you'll want to allow for as much storage space as possible. One of the biggest mistakes often made is underestimating the amount of storage you will need. Use every nook and cranny of your kitchen space to your advantage. Some suggestions are to extend the overhead cabinets right up to the ceiling, consider deep drawers for easier storage and access to pots and pans, and don't forget to allow ample storage for appliances so they don't clutter up countertops. Designing the kitchen storage and living space wisely results in a clean, spacious, uncluttered area that you will enjoy spending time with your family.
Proper Lighting in Kitchens Changes Everything
Sufficient lighting in kitchens is important to create an open, bright area to prepare meals and congregate. Many times, the position of the kitchen lighting, which may be similar to other rooms in the house, casts shadows on the workspace making it difficult to see properly. Under-cabinet lights are the best because they shine directly on countertops and illuminate the workspace. Apart from overhead lights, you may want to include a bay window to allow natural light to enter your kitchen.
Design Walkways That Redirect Traffic
Another recommendation is to be sure that there is enough room in the kitchen to accommodate one or two cooks. Pathways throughout a kitchen should be at least 36 inches wide. The cooking zone should have a path area of 42 inches wide for a one-cook kitchen and 48 inches wide for a two-cook configuration. If you have children, designing the kitchen so the cooktop is out of traffic areas is also very important. The placement of the refrigerator is also critical to be sure that both the passerby and the people working in the kitchen have easy access to it.
By following these basic tips, you can have the beautiful, functional kitchen that complements your custom home. Don Mills Builders, Inc., serving Greensboro and surrounding areas will listen carefully to your preferences. Their team of home builders in greensboro nc will guide you throughout the planning process of your new custom home to ensure your kitchen is all you envision and will indeed be the "heart" of your new home.
Sources: Top 10 Kitchen Design Tips, Reader's Digest
20 Tips for a Better Kitchen, Better Homes and Gardens
https://donmillsbuilders.com/wp-content/uploads/2017/07/ft-img-dos-dont.jpg
240
320
dmbuilders_admin
https://donmillsbuilders.com/wp-content/uploads/2017/08/DonMillsLogo-1.png
dmbuilders_admin
2017-07-12 07:39:14
2017-07-12 07:39:14
Experienced Home Builders Share Tips for Designing Your New Kitchen