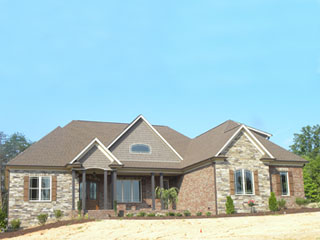 When you're checking out homes for sale in Greensboro, NC, finding one that meets your exact specifications can be difficult. People in the market for a new home typically have two options: they can either buy one or have one custom-built. Each type of purchases has its advantages and disadvantages. Here's a quick review of both to help you with your decision:
Buying a New Home
The primary advantage of buying an already built home is that once the deal is done, you can just move in. Of course, you may want to put a personal stamp on the house by doing renovations or interior decorating, but it can wait for the time when you have more funds. There is also a significant amount of savings when you buy a house that's already been built; you'll only pay for the property's price tag and not worry about construction or material expenses.
There are a few downsides to buying though. One disadvantage is that you will inherit the home's preexisting quirks like drafty windows or creaking floors, not to mention a decor that may not be to your taste. Repairs or even upgrades may be needed to get the house up to what you desire. Older homes may be unique, but they also were built for another time. A house built in the 80s wouldn't have all the features of a modern one and may also not meet any of the up-to-date building codes.
Building A Custom Home
Home builders in Greensboro, NC like Don Mills Builders, Inc. would be the first to promote the main advantage of having a custom home built; it can be customized to meet your needs. Most new homes that are constructed follow either pre-designed floor plans or custom plans; both of these options give homeowners the freedom of picking out what they want for their dwelling. Another advantage of having a home built is that everything is new. From the plumbing to the furniture, you can be sure that everything in your house is up-to-date and won't suddenly break down on you.
Like with any project, building a custom home takes time. Working with an experienced homebuilder like Don Mills Builders, will help make the process of getting the home of your dreams stress-free and rewarding. From initial plans to the final design, building your home that is unique to your style and preferences is worth every step in the journey. Don Mills Builders is an experienced homebuilder with experience and expertise to get the job done right for you.
(Source: Is It Cheaper to Build or Buy a House?, GOBankingRates.com)
https://donmillsbuilders.com/wp-content/uploads/2017/07/ft-img-nine-ways.jpg
240
320
dmbuilders_admin
https://donmillsbuilders.com/wp-content/uploads/2017/08/DonMillsLogo-1.png
dmbuilders_admin
2017-07-12 07:51:58
2017-07-12 07:53:34
Buy or Build: Greensboro, NC Home Builders and the House You Want