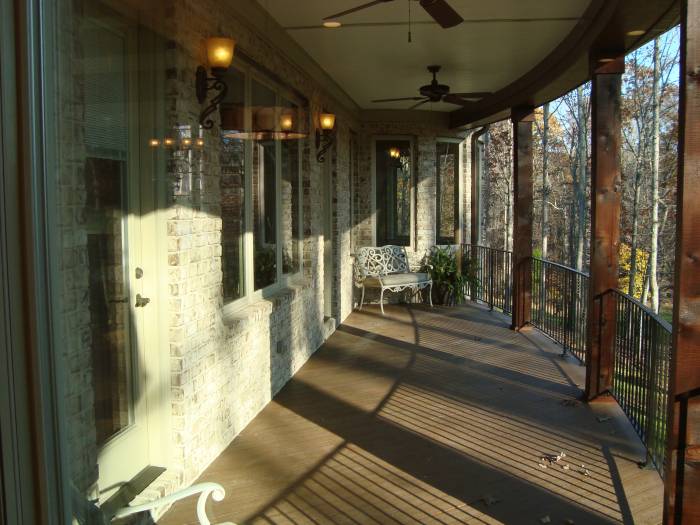 One of the best things about custom building a home is that you can customize so many different aspects of your home. The only limits when it comes to designing your custom home are your budget, your imagination, and your decision to work with the best homebuilders in Greensboro. You have a lot of options when it comes to customizing your home, including the landscaping. Some fun and practical ways to landscape around your custom home are:
Create a Hedge Row for Privacy And Noise Reduction
If you don't like the idea of completely fencing in your property, or if you want to create a sound barrier between the front of your home and the street, consider planting a row of hedges. It will take some time for the hedges to mature and provide the kind of privacy and noise reduction that you want to have. However, the hedges will look lovely and enhance the curb appeal of your home even while they are growing. When they do grow in fully, your home will have a classic and elegant look in addition to more privacy and less street noise.
Designated Yard Areas
When you are having custom landscaping done around your new custom home you can take advantage of the chance to create separate zones in the yard. You can create one zone that will be a play space for the kids and make sure it has lush cushiony grass for them to play on. You can choose another area to be an outdoor entertaining space, with a fire pit and maybe some built-in seating. Or you could create an outdoor meditation garden with a fountain and lots of plants with some benches to sit on. Divide up the yard into spaces that will fit your lifestyle.
Add Pops of Color for Curb Appeal
A great way to make your yard beautiful and add to the curb appeal of your home is to add surprising pops of color throughout the landscaping in your yard. Flower boxes and bright flowering hedges can be added near the windows. Raised flower beds with attractive mulch around the front of the house always look great and you can customize the flowers and plants used in the beds to add some color and texture to the area and really show off the front of your home.
Create Outdoor Living Space
One of the hottest trends right now is to extend the living space from the indoors to the outdoors. When you are working with one of the elite homebuilders in Greensboro to create your dream home you can create an outdoor living space by continuing the look of the indoor flooring to a deck outside, adding an outdoor kitchen, and creating some outdoor seating around flowerbeds and fountains. You can even add a full outdoor covered kitchen or an outdoor seating area with a fireplace to give your home extra living space in the great outdoors.
Pergolas are In
The top landscape designers are seeing a huge increase in the demand for pergolas. Pergolas are wooden structures almost like a canopy that are built in a backyard. They can be used in many ways for outdoor dining and entertaining or they can be turned into meditation spaces, reading nooks, or used for other outdoor living activities. Hanging curtains or shades is common, but lights can also be strung along the roof of the pergola for nighttime use. Adding a pergola to your yard is a fantastic way to customize your landscaping.
For more on-trend design ideas, call Don Mills Builders today to discuss your custom dream home.
https://donmillsbuilders.com/wp-content/uploads/2017/08/DonMillsLogo-1.png
0
0
Don Mills Blog
https://donmillsbuilders.com/wp-content/uploads/2017/08/DonMillsLogo-1.png
Don Mills Blog
2019-06-02 16:11:20
2019-07-17 16:29:05
Best Ways to Landscape Around Your New Custom Home