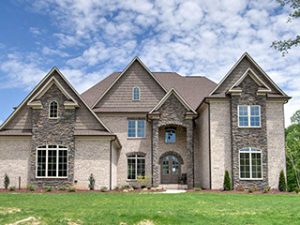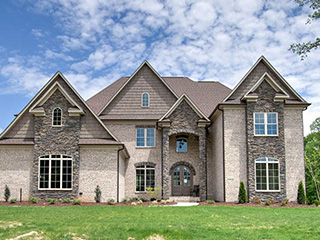 Thinking of moving in 2018? If you have school-aged children, the decision of where to move is largely based upon the quality of the schools in the area. When it comes to public schools, children typically attend the school they are assigned to based on their home address. In some situations, it is possible to choose what school your child will attend within a certain zone. Private schools and charter schools offer alternatives to public schools. Where you live may not matter when it comes to acceptance to these alternative schools, but transportation is usually not provided by the school. Take all of these factors into consideration before choosing a neighborhood and looking for home building contractors in Greensboro, NC.
Public: The Northwest District
Made up of Oak Ridge Elementary (9), Northwest Guilford Middle (8), and Northwest Guilford High (9), this district is top-notch from an educational perspective. Greatschools.org gave all of these schools high rankings of either 8 or 9 out of a possible 10. Rankings are based on a variety of things from test scores to student demographics and parent reviews.
Public: The Northern District
Made up of Northern Guilford Elementary (8), Summerfield Elementary (8), Northern Guilford Middle (8), and Northern Guilford High (9), this popular zone is well-established as a quality group of schools. Just as with the Northwest District, the Northern District received scores of 8 or 9 out of 10 from Greatschool.org.
Alternative Public Schools
Different educational opportunities are available in Guilford County in the form of alternative public schools. Schools like Christine Joyner Greene, Haynes-Inman, Gateway, and Herbin-Metz Education Centers serve exceptional learners. SCALE academies are available to help students who are in need of a different setting academically and behaviorally to be successful. Guilford County schools are fully prepared to serve a diverse range of students.
Private Schools
Guilford County is home to 34 private schools, 74% of which are affiliated with religious organizations. A few are located in the northern part of Guilford County such as Oak Ridge Military Academy and Oak Level Baptist Academy. These schools are reputable in the community and are known for high test scores and excellent student-to-teacher ratio.
Charter Schools
Summerfield Charter Academy is a public charter school in the northern Guilford County area with Greensboro Academy and Cornerstone Charter Academy close by in Greensboro. Charter schools are free and open to the public and typically accept students through a lottery system. They provide alternative educational opportunities to public schools in that they are able to use their state funding in different ways and subscribe to progressive educational philosophies.
Northern Guilford County is an Ideal Community for Families
So many positive educational opportunities exist in Guilford County, the best of which are in the northern and northwestern area. If you're looking for a new home in or near Greensboro, consider Summerfield, Oak Ridge, or Stokesdale. New custom home neighborhoods are being developed now in these areas from Jessup Ridge to Birkhaven to Knight's Landing and more. Call Don Mills, one of the premier building contractors in Greensboro, NC, to start building your dream home in a great location. (336) 362-1777.
https://donmillsbuilders.com/wp-content/uploads/2017/08/DonMillsLogo-1.png
0
0
Sean Creedon
https://donmillsbuilders.com/wp-content/uploads/2017/08/DonMillsLogo-1.png
Sean Creedon
2017-09-12 21:32:14
2018-01-24 15:28:25
Best Schools in Guilford County