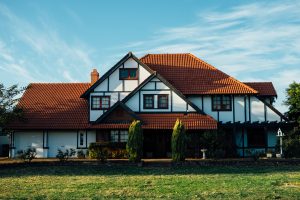 For many people building a luxury custom home is the culmination of years of work and planning. Every step of the process from finding homebuilders Greensboro to carefully choosing all the features and finishes is done with care and a desire to get everything just right. But even the most careful homebuyers can make mistakes when it comes to their luxury custom home. And those mistakes can make it harder to enjoy your luxury home. Watch out for these five mistakes when it comes to creating your luxury dream home:
Not Paying Attention to What's Behind the Walls
When you are building a luxury home, make sure you choose a reliable builder who will ensure that the home's internal systems can handle everything that you want to do now and in the future. Make sure that the HVAC system is up to par, or install two HVAC units to carry the load. Also, make sure that the home's plumbing and wiring will be upgradable as the years go on so that if your needs change those vital systems can be updated to accommodate your needs. 
Choosing Too Many Trendy Finishes
Remember when Millennial Pink and Rose gold were everywhere? Neither does anyone else. Just a couple of years ago, Millennial Pink paint and Rose gold fixtures were featured on every trendy design blog and all over Pinterest. But those trends fell quickly out of favor. They might come back around someday but do you really want to live with those colors until then? When it comes to designing your home, consider classic, timeless styles and colors. You can always add in trendy touches with things that are easy to change out. But for the permanent fixtures in your home, timeless and elegant finishes will continue to be in style for decades to come. 
Not Thinking About Future Functionality 
This is a mistake that's easy to make. Right now, you might love the idea of a kitchen desk where the kids can do their homework but when they eventually graduate, that will be wasted space. Right now, you might love the idea of a third-floor bonus room as a craft or office space, but in a few years when getting up and down the stairs becomes more challenging, that third story might not seem like such a good investment. When you are adding custom features to your home, pick features based on functionality now and in the future. You will have your home for a long time and you want it to be customized to your needs. So, make sure that you're designing a home that will fit your needs now and in the future. 
Designating Rooms That Don't Get Used
It's easy to get carried away when you're planning your luxury custom home. You may think that you want separate rooms for a craft area, a library, an office, and a playroom for the kids. When you're choosing a layout for your home, make a list of the rooms that you'd really use. Do you need a dedicated room for each task or can some rooms be multipurpose? An open-concept space with the flexibility to be multi-purpose is going to be a lot more useful, inviting, and comfortable over the years than having separate rooms for different purposes. 
Not Maximizing All the Available Storage Space
Even if you think that you don't need extra storage space now, chances are very high that you will need it in the future. The best time to take advantage of extra space in your home is when it's being built. Having custom cabinetry and storage put in throughout the house is a great way to make sure that the house has enough storage for you now and in the future. 
The right team, like Don Mills Builders, one of the top home builders in Greensboro, can guide you through the process of designing the custom luxury home you've been dreaming of. Get expert advice to bring your dream home to life and ensure that you will love your home for years to come.
If you're ready to talk about building a custom luxury home, call Don Mills today: (336) 362-1777
https://donmillsbuilders.com/wp-content/uploads/2017/08/DonMillsLogo-1.png
0
0
Don Mills Blog
https://donmillsbuilders.com/wp-content/uploads/2017/08/DonMillsLogo-1.png
Don Mills Blog
2019-08-21 17:01:22
2019-09-26 15:47:03
5 Mistakes to Avoid When Building A Luxury Custom Home