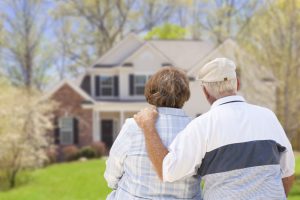 A couple of generations ago, people built homes to last a family for generations. Eventually, things changed, and the ideas of 'starter homes,' 'retirement homes,' and all the variations therein took precedence. However, with constant economic, demographic, and real estate shifts occurring in the country-what is old is once again becoming new. Now forever homes, homes built to accommodate families through the generations, are gaining in popularity once more.
Forever homes are designed to allow occupants to live comfortably at any age, whether a newborn or well into the golden years. Accommodating the diverse needs for a family of multiple generations may seem like an impossible task, but with a tailor-made custom home, it is well within reach.
3 Essential Tips From a Custom Home Builder in NC
The goal of a forever home is to serve as a place of comfort to everyone in the family, at any age.
Designers today are more focused on homes that can both accommodate their needs in midlife (family rearing, living space) as well as their needs at an advanced age. Designing for all ages means that ease of mobility and accommodation of safety features is paramount. There are also several less apparent tweaks that a good forever home builder can add.
Some things to consider in building your forever home:
1. You Want to the Perfect Location
As you grow old and watch your family grow, you want to do it in a location that feels safe, comfortable, and homey. In real estate, the value of a home is highly dependent on its site for a reason. Nearby recreational and commercial offerings like beaches, malls, and schools will influence the desirability of a home and what people are willing to pay for it. The desire shown by others should also say something for the importance of location for a home you plan on living in forever.
Make sure your forever home is in a location that makes life easier and more enjoyable for you and your family.
Keep in mind that your priorities will change as your life progresses. You must think on a multi-decade timescale. Ensuring you are near to whatever is important to you, and whatever will eventually be important to you, is essential.
Finding a "Lively community with like-minded families who enjoy similar interests." is typically the first step for finding a well-rounded location.
2. Go With Smartly Designed and Adaptable
Multi-generational homes require forethought and some clever solutions. Being able to have rooms and passageways accommodate handicap accessible needs, for example, while remaining both efficient and aesthetically pleasing in form is a skill set you will want your custom home builder to possess. There are even designers able to accommodate the left-handers in your life if need be. The point is, designs should be built around you and your family.
The best part of a custom home, is you are in control through the whole process, down to the smallest detail.
Another suggestion is to focus on designs that both look great and can be easily converted if need be into efficient handicap accessible formats. Remember, this is a full-life span design.
3. Don't Wait to Build Your Forever Home
People are living longer and pushing back retirement, and the costs and prices for homes are not nearly as predictable as they once were. Planning and setting the groundwork for your forever home now will allow you to be prepared to best take advantage of market changes as they occur. You can't rush the planning of a home you will live in for decades.
____
For a forever home of your dreams, you need to begin the planning with a custom home builder in NC with proven results. Homes built by Don Mills. are perhaps the best examples of what this article is talking about. If you are looking for one of the best custom home builders in NC, then don't hesitate to give them a call at 336 362-1777.
https://donmillsbuilders.com/wp-content/uploads/2017/08/DonMillsLogo-1.png
0
0
Don Mills Builders
https://donmillsbuilders.com/wp-content/uploads/2017/08/DonMillsLogo-1.png
Don Mills Builders
2020-06-15 21:01:04
2020-07-15 21:05:33
Your Forever Home: Aging in Your Custom Home